Dear Sony,

Congratulations, you made it. Just scraped through 2008 didn't you? Well done.

Yes, yes, we all know that Microsoft and Nintendo just wiped the floor with you last year but lets not dwell on the past. Let's talk about the future. Yours and mine. But more specifically, mine. I have a small request. You don't have to act on it right away, but if you could achieve it sometime in 2009, that would be fully sick/hella awesome/quite agreeable.

Okay here it is...

CONVINCE ME TO BUY A PLAYSTATION 3.

Whew. Okay, that's it. Rather simple don't you think? I've been a loyal Sony customer in the past. I bought a Playstation in 1998 and then a few years later upgraded to a Ps2. I've gone through a couple of Ps2's in my time actually.

So could you make this request a reality?

No? Too difficult? Hmm, well that's okay. I can give you a few pointers on how to achieve this pretty small task. Pens at the ready? Alright, pay attention...


1. DROP THE FUCKING PRICE ALREADY YOU HEARTLESS MONEY-HUNGRY BASTARDS.

Seriously, are you still sitting there in your glass towers looking at charts and asking Bob from Accounting why you're bleeding money quicker than a hemophiliac breakdancing on a bed of nails? If you are, then I'll hand it you - YOU ARE THE DUMBEST BUSINESSMEN ON THE PLANET.


Pictured: You.
Let me explain a little scenario for you that might make things a little clearer.
1. Currently, a Playstation 3 costs about $700.
2. In 2000, the Playstation 2 was released and it cost $700 at time of launch.
3. In 2008, the Playstation 2 costs about $150.
4. Here's a quick rundown of the most played consoles of 2008...
- Playstation 2 (31.2%)
- Xbox 360 (17.2 %)
- Wii (13.4%)
- original Xbox (9.7%)
- Playstation 3 (7.3%)
- Gamecube (4.6%)
- other (16.2%)
Source:
http://www.nielsen.com/media/2008/pr_081212.html
Now, just in case you missed it, I'll highlight the most important parts.
A) MORE PEOPLE PLAYED A PLAYSTATION 2 THAN ANYTHING ELSE.
B) MORE PEOPLE PLAYED AN ORIGINAL XBOX THAN A PLAYSTATION 3.
Your nemesis in 2009.
Now I have little to no business sense, but even I can see that and ask "Sumthin' ain't right here!". Also, stop acting like everybody's still scrambling to buy your product. When you came out and stated there would be no price cut in March 2009 because the awesomeness of the PS3 warrants its current price, all you did was change the public view of you from 'pricks' to 'arrogant deluded pricks'.
2. RELY ON SOFTWARE TO MOVE YOUR PRODUCT AS OPPOSED TO BROKEN, POINTLESS 'SOCIAL-NETWORKS'.
Look here. You looking? Okay, check this out...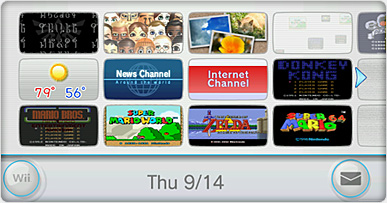 A fun, convenient gateway to games.

A fun, convenient gateway to games.


A shitload of fucking bullshit.




See that? Pretty straightforward huh? Look, you should - nay, NEED come to the realisation that Playstation Home sucks. Paying money to stand in queues to wait to play clones of old arcade games, sitting in faux-cinemas watching the trailer for 'Twilight' on an endless loop and constantly being asked 'R U GIRL 4 REALZ? PLS SEND NOODS' is something that is not actually all that fun. Do you understand what fun is? Fun is games. Wow! What a revelation! You mean people want to play games on your games console? Who would thunk it? I'll tell you who - Wii & Xbox 360 owners that's who!
Your technology is amazing. The console itself has the power and advanced circuitry to send men to the fucking moon so use that on awesome games. Not on creating a place for 12 year old racist homophobes and middle-aged paedophiles to hang out.
3. NO HUMAN BEING ON GOD'S GREEN EARTH GIVES A FUCK ABOUT BLU-RAY.
I'm not sure if you realise this or not, but people loathe change. Only now, right now - the beginning of 2009 - are people just now starting to accept the DVD format as the norm. Yes! Crazy ain't it? There's even several million households that still own a VCR. Insane!



AWESOME.
CARE FACTOR: ZERO.


There might be a tiny smattering of people who could possibly conceive how Holy-Shit-incredible it would be to watch The Dark Knight on Blu-Ray, but there ain't enough of them to save you from the all-encompassing money pit that is now swallowing your company whole. As far as the general public is concerned, DVD just came in yesterday, and they'll be damned if they have to change over their expensive-as-all-hell Babylon 5 box sets for a second time so soon. Blu-Ray is nice and everything but stop fucking using it as a main selling feature.
Well, I could go on and on here but these 3 points are probably your most important right now. All I want to do is give you money. Do you get it? I'm ready to give you oodles of cash if you just change a few things. When you do, let me know and I'll be the proud owner of a Playstation 3.
P.S. Stop acting like massive pricks.
Sincerely,
Rayfield
Loyal Sony customer since 1998
Loyal Microsoft customer since 2006