Well, the annual holiday of gift-giving and more importantly, gift-receiving is almost upon us. It apparently has something to do with an ancient wizard named Jesus or something. I'm not really sure, it wasn't covered in Season 4 of The Shield so it's pretty much out of my daily concern.


I'm not a greedy person by any stretch of the imagination. Generally, I like Christmas and the vibe it gives off. But you know, this is a blog so I have to write about something. Here now is a quick list to make my personal holiday season a little more cheery. If anyone out there can make any of the following items happen, then that would pretty damn sweet of you.
1. FOR EB GAMES TO GO BANKRUPT SO FRIGHTENINGLY QUICKLY THAT THE CEO IS FORCED TO HANG HIMSELF IN FRONT OF HIS KIDS.
2008 saw a few major entertainment retailers drop their prices dramatically when it comes to games. JB HiFi for example, served me well this year by lowering their prices and convincing me to quite happily give them loads of cash. This year I purchased Dead Space, Far Cry 2, Fable 2, Fallout 3 and Call Of Duty 4 among others. Why so many? Because they were $89, $79, $79, $99 and in COD4's case - $59. A few other department stores have started to follow suit this year (K Mart, Big W) but one chain remains steadfast in their arrogance - EB Games.

"Daddy, what's the rope for?" "Vengeance, Jimmy. It's here for vengeance."

Take Call of Duty 4 for instance. It was released in 2007 so in a few weeks time, it will offically be two years old. A few months ago I decided to finally buy it and in my effort to save a few bucks, I went with a pre-owned. Well, almost. After a phonecall to EB Games, a clerk told me the price was either $109.95 (new) or $104.95 (pre-owned). Just think about that for a minute.


Yeah.
Doesn't reeeeeally make a whole lot of sense now, does it? Anyway, as you can imagine I told the clerk to 'go fuck yourself for being such an evil bastard, enjoy the sixth circle of Hell because that's obviously where you belong' or something similiar, then I hung up the phone and took a trip to JB HiFi. Where it was $59.00 brand new. JB YOU'VE DONE IT AGAIN (copyright dude from JB ad). As if that wasn't enough topping on the foul-tasting Auschwitz-themed pizza served up from EB Games, 2009 sees them continuing in their satanistic qualities by overpricing Streetfighter 4 and Resident Evil 5. Both are already listed as $109.95.
2. SOUTH AUSTRALIAN ATTORNEY GENERAL MICHAEL ATKINSON QUIETLY REMOVED FROM OFFICE AND FORCED TO WATCH A MASSIVE PERPETUAL LAN PARTY FOR THE REST OF ETERNITY.

Censorship reared its ugly head again in 2008 but this year, it had a face. No longer were we shouting at faceless governmental departments. Now, we had an actual real person to shout at. Michael Atkinson is the owner of said face and his face had the most stubbornly outdated viewpoint in recent memory. Denying the entire country of Australia an R18+ rating for video games, Atkinson has entered the echelons of bafflingly self-centered political figures that he now joins the ranks of Zimbabwe's Robert Mugabe (if...you know...video games censorship was the same as mass genocide and nationwide starvation...look, it's a good analogy and I'll stand by it). This poster-boy for the phrase 'old fuddy-duddy' is long overdue for a simple forced removal from office (with tasers or something, I'm not fussy) so the country can move forward with the REST OF PLANET EARTH AND THE 21ST CENTURY.
Like so.

Then, after proper censorship ratings are put in place, what to do with him? Prove him right of course! Fed by an IV drip, Atkinson is strapped to a vertical hospital bed suspended by the ceiling and forced to look down upon...this.
Before he can say "Sweet Lord take me now.", Atkinson is enveloped by confusing and angry language such as 'Suck it, you noob bitch!', 'I AM L337! LOL FUCKTARDS!' and 'That headshot was bullshit! I'm gonna kill everyone at my school come Monday!' to slowly be driven insane over a period of years by the knowledge he is powerless to stop such idiocy.


3. MINDLESS MONEY-HUNGRY CELEBRITIES SERVED RESTRAINING ORDER PREVENTING THEM FROM COMING WITHIN 500 YARDS OF VIDEO GAMES EVER AGAIN.


Look at the picture up there, I'll wait. Yes, that's Nicole Kidman and yes that's a Nintendo DS. I'm not sure exactly where Ms Kidman is located but the lighting and soft focus suggests it's somewhere in Heaven. And please note the way she is holding the DS. Hmm, that's interesting isn't it? It's almost like a book. Wow! Video Games are books now?

Well, actually no they're not. Here look at this picture:



That's a photo of three people each playing a DS of their own. In what appears to be a bus station. Not so glamourous now, is it? Yeah well, you know what the difference is? I believe it. Look how engrossed that dude in the middle is by his DS game. THAT'S how it should be. Like the whole fucking world is suddenly irrelevant because what you hold in your hand IS FUCKING AWESOME.

Take another look at that Kidman photo. Now, do you actually believe she is looking at anything whatsoever? Or do you rather think she is looking at a blank screen contemplating what she's going spend her stupidly massive paycheck on? Thanks Nintendo! I didn't own quite enough houses!

Other culprits include:



"Hey doodz! I'm an overexposed belligerent unfunny asshole and I'm here to appear like I'm down with the youngsters! Are you sick of me yelling yet? I sure hope not! AWESOME!"

"Greetings Zac Efron, I'm Master Chief. I can think of approximately 1,198 reasons to fire a headshot into that perfect sun-kissed fringe of yours."


Steven Spielberg produced a Nintendo Wii game this year entitled Boom Blox. Here he is playing it with Shigeru Miyamoto. After this picture was taken, nobody purchased or played Boom Blox ever again. Seriously, like nobody.
4. SEASON 5 OF THE SHIELD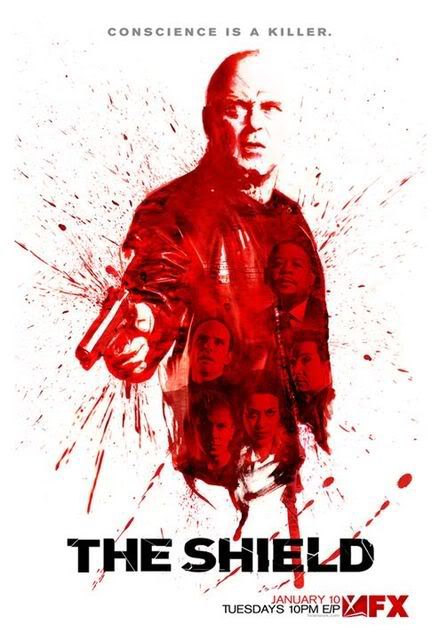 For obvious reasons.